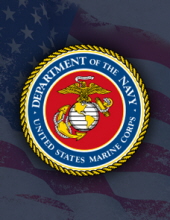 Obituary for John J. Baxter
John J. Baxter, age 69, passed away at his home in Plainville on July 24, 2018. He was born on October 24, 1948 in Norwood to the late Andrew Baxter and Margaret (Connolly) Baxter.

John was a graduate of Norwood High School, Class of 1969. He enlisted in the US Marine Corps and went to serve his country during the Vietnam War. John worked for many years as a truck driver for 7-11. He was active in the recovery community and gave his time and compassion to others struggling with addiction.

John is survived by his sisters, Beverly Walsh of Norwood, Jean Kunelius and her husband Jake of Merrimack, NH, Mary Neville of Mansfield and his sister-in-law Janet Baxter of Bridgewater. John was preceded in death by his two brothers James and Lawrence "Laddie" Baxter. He is remembered as a kind and generous uncle to his many nieces and nephews. During their childhood he would take them on outings to Capron Park, movies, fishing, bowling and Chinese food. He also enjoyed being a great uncle to their children.

John loved dogs and spent many happy years with "Rosie", his shepherd. People who knew John appreciated his dry sense of humor and quick wit. He enjoyed fishing, loved a good mystery book and had an aversion to onions and most vegetables but had a passion for Classic Coke.

A private family service will be held and burial at Highland Cemetery in Norwood. Arrangements are under the care of the Roberts and Sons Funeral Home. For additional information please contact 508 543-5471. To send an on-line condolence please visit the funeral home web site at www.robertsandsonsfuneralhome.com.