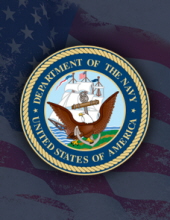 Obituary for Joseph M. Staab
Joseph Michael Staab, age 90, passed away peacefully on May 22, 2018 at Good Samaritan Hospital in Brockton surrounded by the comfort of his loving family. He was the son of the late Joseph and Rose (McDermott) Staab.

Joseph was born in Pittsburgh, PA on February 22, 1928 and proudly served his country in the US Navy. He earned his Bachelor's Degree at Duquesne University in Pittsburgh and earned his Master's Degree at Clark University in Worcester, MA. He was a resident of Foxborough since 1973.

Joseph was a retired CFO for Bingham, Dana & Gould and retired in 1988. He was a member of the Foxborough Republican Town Committee, was an avid reader and enjoyed dancing and traveling. He was a Communicant of St. Mary's Church in Foxborough.

Beloved husband of Joan M. (Gregory) Staab. Devoted father of Michael J. Staab and his wife Valerie, Mark E. Staab, Kevin R. Staab. Stepfather of Robert A. Smith and Alison M. Kirkpatrick. Loving grandfather of Rachael Mattson. Preceded in death by his late wife Maureen (Sweeney) Staab and his late sister Rosemarie Higgins, Anne (Sis) Curtin and brother Cliff Bolinger.

Relatives and friends are kindly invited to attend a Funeral Mass on Tuesday, May 29 at 10 AM at St. Mary's Church, 58 Carpenter Street, Foxborough. Interment to follow at St. Mary's Cemetery, Foxborough. For additional information please contact 508 543-5471. To send an on line condolence please visit the funeral home web site atwww.robertsandsonsfuneralhome.com.
.