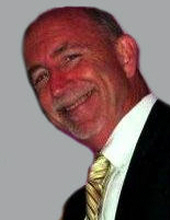 Obituary for Walter B. Parker III
Walter B. Parker, III age 62, passed away suddenly at his home in Attleboro on April 4, 2018. He was the son of Walter "Ace" and Marianne (Reed) Parker.

Walter was born on September 1, 1955 in Needham, MA. He was a longtime Foxboro resident and graduated from Foxboro High School, Class of 1973. He married his former wife Roberta (Botsch) Parker on June 14, 1981 and he worked in the Mansfield School System as the Director of Buildings and Grounds. He was a member of the Carpenters Union.
Beloved father to Shawn Parker of Foxboro and the late Jeffrey Parker. Loving son to Ace and Marianne Parker of No. Attleboro brother to Kathy Bartucca and her husband Michael of No. Attleboro , brother to Daniel Parker also of No. Attleboro, and his former wife Roberta of Foxboro. He is also survived by many cousins, nieces and nephews.

Relatives and friends are kindly invited to attend calling hours at Roberts and Sons Funeral Home, 30 South Street, Foxboro, MA 02035 on Tuesday, April 10, 2018 from 4-8PM. A funeral mass will be held on Wednesday, April 11 at 10:00 AM at St. Mary's Church, 58 Carpenter Street, Foxboro. To send an on-line condolence please visit the funeral home web site at www.robertsandsonsfuneral home.com.

In lieu of flowers, contributions may be sent to the Jeff Parker Charitable Fund, P.O. Box 693, Foxboro, MA 02035 or www.JeffParkerFund.org.