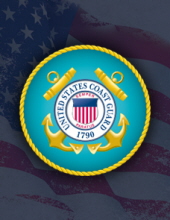 Obituary for Bernardine Hopkins
Bernardine Lyla Hopkins, age 86, passed away suddenly at her home in Foxborough on February 19, 2018. She was the daughter of the late Bernard and Evelyn (Morse) Hopkins.

Bernardine was born on February 14, 1932 in Boston and was a graduate of Hyde Park High School, Class of 1949. She was a graduate of the Naval Air Technical Training School in Jacksonville, FL and Memphis, TN. She proudly served her country as a Navy Wave during the Korean War. Bernardine was retired from Raytheon Data Systems in Norwood and taught at Bridgewater State University. She was a genealogist, artist, lifelong student, and best friend. She has been a Foxborough resident for most of her life.

Beloved mother of Shawna (Gulliver) Fonger of Foxborough. Former mother-in-law to Neil Fonger. Loving grandmother of Andrew Fonger, Bethany Kenneway, Cory Fonger and Joy Capodanno. Devoted great-grandmother of Michaela, Jacob, Aiden, David, Anna, Elizabeth, Thomas, Isaiah, and Josephine.

Relatives and friends are kindly invited to calling hours on Saturday, February 24 from 1 to 4 PM at the Roberts and Sons Funeral Home, 30 South Street, Foxborough. A funeral service will be held at 4 PM immediately following calling hours. Interment will be private. For additional information please contact 508 543-5471. To light a candle or send an on-line condolence please visit the funeral home web site at www.robertsandsonsfuneralhome.com.

In lieu of flowers donations in Bernadine's memory may be made to Foxborough Veteran's Services, 40 South Street, Foxborough, MA 02035.