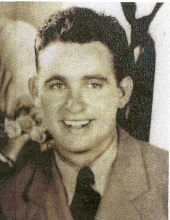 Obituary for Luther A. Melton
LUTHER A. MELTON
BELOVED HUSBAND
CHERISHED FATHER
DEVOTED GRANDFATHER
LOVING GREAT GRANDFATHER
And a Friend to Everyone He Met

He was the father of Michael Melton, Nancy Bergevine, Sharon Melton, Roberta Melton and Vincent Goglia, Mark and Regina Melton, Maureen Melton and Richard Blumenthal and Christopher Melton.

He was the grandfather of Cory and Jacqui Bergevine, Kyle Bergevine and Hannah, Allihies and Emma Melton and the great grandfather of Makenzie and Devan Bergevine.

A memorial service will be held at a later date.