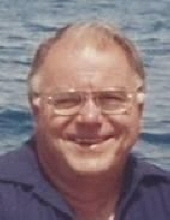 Obituary for Raymond E. McKay
Beloved Husband, Father and Grandfather

Raymond E. McKay, son of Albert and Freda McKay, husband of Louisa, brother of Margery (Jack) Authelet, father of Kathy, Cindy, Sara, and loving grandfather of James, Jeffrey, David, Raymond and Gabriel, passed away on December 8th surrounded by family. Ray was truly one of the good guys. He was a friend, a teacher, a businessman, a hiker, a skier and a lover of music and poetry. He will be greatly missed.

Funeral Information

A celebration of his life will be held at the South Foxboro Union Church on Saturday, December 16th at 10:30 a.m. There will be no calling hours. Graveside services will be private.

For additional information please contact 508 543-5471. To light a special candle in Rays memory please visit the funeral home web site at www.robertsandsonsfuneralhome.com.