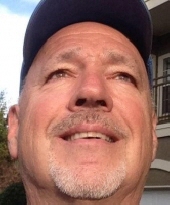 Obituary for Eric V. Burke
Salesman Extraordinaire



Foxborough Eric Vincent Burke, age 67, passed away unexpectedly at home on December 29, 2017. He was the son of Irene (Hansen) Burke of Maine and the late Martin Burke of Maine.


Eric was born on December 22, 1950 in Portland, Maine and was a graduate of Falmouth, Maine High school. He proudly served his country in the US Army during Vietnam. Eric was employed as a salesman for Lime Energy in Wilmington, MA. He was a salesman Extraordinaire. He was a member of the church Emmanuel in Foxboro, MA. He enjoyed music, singing and dancing. He most enjoyed spending time with his family and eating good food topped off with dessert. His life changed when he met his end all, be all, Joni, and he looked forward to every new memory being created. Each day started with a smile embracing his family knowing how loved he was. Sadly, taken too soon from those he loved and loved him.


Beloved fianc of Joan Joni Shine. Loving father of the late Todd Burke, Paul Beckwith of NY, Robin Rowe of PA. Jonis children Lisa DeCoste of NH, Julie Hall of NH, and Patrick Shine of MA. Brother of Wayne Burke of ME, Tux Burke of ME and the late Janine Burke.


Funeral Information


Relatives and friends are kindly invited to attend a Memorial Service on Saturday, January 13 at 11 AM at the Church of Emmanuel, Christian and Missionary, 106 Central Street, Foxborough. For additional information please contact 508 543-5471. To light a special candle in Erics memory please visit the funeral home web site at www.robertsandsonsfuneralhome.com.

In lieu of flowers, donations in Eric's memory may be made to the Leukemia and Lymphoma Society, 4043 Maple Road, Suite 3105, Amherst, NY 14226.