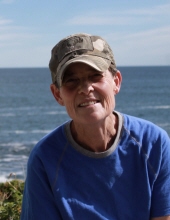 Obituary for Wendy Ann Everson
Wendy Ann Everson, age 52, passed away on October 4, 2018 at Norwood Hospital following an attempt to take her life. At her passing, she was surrounded by the comfort of her loving family. She was the daughter of Phyllis Everson and the late Charles Everson.

Wendy was born on February 3, 1966 in Boston and was a life-long Foxborough resident. She received her Associates Degree from Rhode Island Community College. Wendy was an active member of AA and made many strong relationships with fellow members. She enjoyed spending time working on small engines and on cars and motorcycles. She was an avid gardener. Wendy was helpful to others and was always willing to lend a hand to help someone in need. Wendy loved spending time with her family. She was a loving and devoted daughter, sister and aunt.

Beloved daughter of Phyllis (Briggs) Everson and the late Charles Everson, Sr. Loving sister of Charles "Chuck" Everson, Jr. and his wife Joanne of Sturbridge. Devoted aunt of Jennifer, Adam, Daniel and Christopher. Great aunt of Adele, Amelia, William, James, William, Andrew and Catherine.

Relatives and friends are kindly invited to attend calling hours on Thursday, October 11 from 4 to 7 PM at the Roberts and Sons Funeral Home, 30 South Street, Foxborough. A Funeral Service will be held at 11 AM on Friday at St. Mark's Episcopal Church, 116 South Street, Foxborough. For additional information please contact 508 543-5471. To send an on-line condolence please visit the funeral home web site at www.robertsandsonsfuneral home.com.

In lieu of flowers donations in Wendy's memory may be made to the Inspire Initiative, c/o St. Mark's Church, 116 South Street, Foxborough, MA 02035.