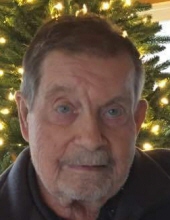 Obituary for Richard W. Biggieri
Richard W. Biggieri passed peacefully from this life with the knowledge he was loved by his family and many friends on Saturday, September 15, 2018.

He was the loving and caring husband of Elaine Mendes Biggieri to whom he was married in April of 1969 upon his return from his service as a Military Police Officer in Vietnam. Together they raised two beautiful daughters, Amy and Sarah and were blessed with 3 grandchildren, Cade, Alicia and Connor Raymond who affectionately called him "Grumples" or "Grumpy".

Richard was born in Waltham, MA January 25, 1943. His parents Florence Brown Biggieri and Thomas A. Biggieri predeceased him as well as his older brother, Thomas A. Biggieri, Jr. He was also the son-in-law of Olga and Raymond Mendes.

In addition to his two loving daughters and grandchildren, he leaves his son-in-law Sean Travis, as well as his sisters, Joan Hallett and her husband Crosby, Anne Leate and her husband John, and Susan Biggieri and her fiancé Fred, as well as his sister-in-law and brother-in-law, Rae and William Sheehan. He is also survived by 10 nieces and nephews. Among his many friends he leaves his special friends Paul and Linda Busheme and Joe Carlone.

Richard was a devoted Patriots fan and was so looking forward to the upcoming winning season. He was an avid reader, James Patterson was his favorite. Throughout the many medical trials and tribulations he faced over the years, he always remained optimistic.

He was employed at the Massachusetts State Police and later Department of Corrections in Norfolk until his retirement.

Richard belonged to the Foxboro/Sharon Knights of Columbus Council 6063 and was also a Fourth Degree. He was a past member of the Foxborough Commission on Disability. He also volunteered for many years at Norwood Hospital in the mail room and helped with the Foxboro Community Farmstand.

Relatives and friend are kindly invited to attend calling hours on Thursday, September 20 from 4-7 PM at the Roberts and Sons Funeral Home 30 South Street, Foxborough. A Knights of Columbus service will be held at 6:30 PM during calling hours. A Funeral Mass will be held Friday at 10:30 AM at St. Mary's Church, 58 Carpenter St. Foxborough. Interment to follow at St. Mary's Cemetery, Foxborough. For additional information please call 508-543-5471.To send an on-line condolence, please visit the funeral home web site at www.robertsandsonsfuneralhome.com.

If you wish, donations may be sent in Richard's memory to Friends of Foxboro Seniors, P.O. Box 116, Foxborough, MA  02035.