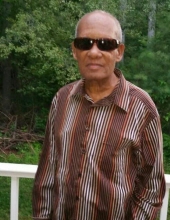 Obituary for Pierre Pelissier
Pierre Pelissier, age 87, passed away peacefully on Monday, September 9, 2019 at Mount Auburn Hospital in Cambridge. He was the son of the late Florvil and Augusta (Emmanuel) Pelissier.

Pierre was born on March 6, 1932 in Haiti. He was a retired elementary school principal in Haiti. Pierre was a devout Christian and attended the Victory Assembly of God Church in Sharon. He was a loving and devoted husband, father and grandfather.

Devoted husband of Ertha (Coq) Pelissier. Loving father of Myriame and her husband Raymond Chicoye of Norfolk, Danie Pelissier of Cambridge and Pierre Ezer Pelissier and his wife Judith of Ottawa, Canada and the late Kerene Derisse. Grandfather of Joanna and Philippe Derisse, Emmanuel, Rebecca, Ryan and Randy Chicoye, Jonathan and Anthony Menard and Jemima Pelissier. Brother of Moyse Pelissier, Fernande Faustin and Rene Pelissier.

Relatives and friends are kindly invited to attend calling hours on Saturday, September 21, from 8 AM to 9:45 AM at the Victory Assembly of God Church, 67 High Plain Street, Sharon. A funeral service will be held at the church following calling hours at 10 AM. Interment to follow at Norfolk Cemetery. For additional information please contact 508 543-5471.

Per the families request please omit all flowers.