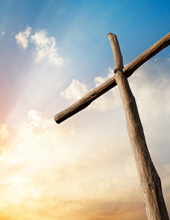 Obituary for Paul Coogan
Paul C. Coogan, age 78 passed away peacefully on January 23, 2019 at Madonna Manor in North Attleboro. He was the son of the late James J. and Mary P. (Clark) Coogan.

Paul was born on April 12, 1940 in Washington, DC. He graduated from The Carmelite Junior Seminary in Hamilton and later attended Boston University. Paul was a long-time member of the Trappist community and worked for over 30 years in various positions at St. Joseph's Abbey in Spencer, MA. Paul was an avid reader and loved art. He enjoyed visiting galleries and bookstores in New York and Boston.

Loving brother of James and his wife Mary Coogan of North Attleboro.

Relatives and friends are kindly invited to attend a Funeral Mass at 10 AM on Friday, February 1, 2019 at St. Mary's Church, North Attleboro. For additional information please contact 508 543-5471. To send an on-line condolence please visit the funeral home web site at www.robertsandsonsfuneralhome.com.