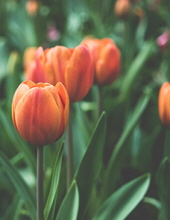 Obituary for Linda J. Kohl
Linda J. (McKee) Kohl, age 77, passed away peacefully surrounded by the comfort of her loving family on March 15, 2019. She was the daughter of the late Frederick and Florence (Grover) McKee.

Linda was born on June 5, 1941 in Augusta, ME and was retired. She married her late husband Ernest Kohl on June 15, 1963 in Sharon. After marriage, she and Ernie lived in Walpole, where she assisted him in running his business Aqua-Joy Pools, raised her family, and volunteered and worked for the Walpole Public Schools. Later, she enjoyed a varied and fulfilling career as an Offiice and Executive Assistant at The First Church of Christ, Scientist in Boston. In 2012, she started a new chapter of her life by moving to her dream home in Plainville, MA.

She had a special talent for decorating, flower arranging, and gardening, taking special enjoyment in creating lush displays for the outdoor areas of her home to be enjoyed by her and her neighbors. She most enjoyed spending time with her family, especially her precious grandchildren, who were the lights of her life. She loved trying new restaurants, and enjoyed regular outings with friends, neighbors, and family. She was a loving and devoted wife, mother and grandmother. She was courageous, independent, stylish, immensely practical, and irrepressibly generous.

Beloved mother of Sharon K. Oehmig and her husband Ken of Harpswell, Maine and Laurie Muniz and her husband Steve of Foxborough. Loving grandmother of Zachary and Abigail of Foxborough.


Funeral arrangements are private and are under the care of the Roberts and Sons Funeral Home, Foxborough. For additional information please visit the funeral home web site at www.robertsandsonsfuneralhome.com.

In lieu of flowers, donations in Linda's memory may be made to the Buddy Dog Humane Society, 151 Boston Post Rd, Sudbury MA 01776.