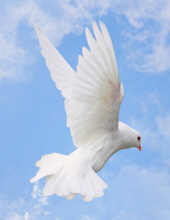 Obituary for Joan L. Clifford
Joan L. Clifford (Keenan) of Foxborough and formerly Falmouth and Watertown died on October 7th. She was the wife of Charles A. Clifford for 65 years.

Joan was born in Watertown, MA to James and Margaret (McAteer) Keenan. She graduated from St. Patrick High School Class of 1946. She married Charles A. Clifford in St. Patrick Church in Watertown. They raised their family in Watertown, Belmont and Falmouth before moving to Foxborough in 1978. She was employed by New England Telephone & Telegraph Company in Boston.
Like so many women of her generation, Joan spent much of her life at home caring for her children before returning to work. Her positions included working for the Town of Falmouth Personnel Board, Falmouth Bank and Trust, Dunn Engineering and Foxborough School Department. In 1985 she joined Charlie in launching his business, Clifford Pension Services Inc., now Beacon Benefits, Inc.

In addition to her husband she leaves her six children and their spouses. Janet C. Kawa and her husband Martin of Dartmouth, Carole C. Atkinson and her husband Gary of Reading, Eileen C. Miskell and her husband Dana of Falmouth, James B. Clifford and his wife Robin of Needham, Christine J. Clifford and her husband David Bashy of Hopkinton and William C. Clifford of Hamilton. She is survived by her grandchildren, Carolyn Kawa McKnight and her husband Michael, Michael and Karen Atkinson, Lee Ann Piatt and her husband Donald, Brian and Bridget Miskell, Sarah and Alexandra Clifford, Amelia Bashy and Torin and Konrad Clifford and one great grandson, Prince McKnight. She is also survived by her sister Mary T. Keenan of Watertown. In addition, she was the sister of the late Rev. Bernard J. Keenan of St. John's Parish Wellesley and the late Elizabeth Quinn of Peabody.

Joan was a communicant and Eucharistic Minister at St. Mary's Church. She was also a charter member of the Foxborough Literary Society founded in 1984. The family would also like to express our gratitude to the compassionate staff at The Village at Willow Crossings for assisting Joan over the last two years.

Visitation will be Wednesday, October 10 from 3:00 – 5:00 pm at Roberts & Sons Funeral Home, 30 South Street, Foxborough. Mass of Christian Burial to be held at St. Mary's Church, 58 Carpenter Street, Foxborough on Thursday, October 11 at 10:00 am. Interment is private. For additional information please contact 508 543-5471. To send an on line condolence please visit the funeral home web site at www.robertsandsonsfuneralhome.com.
In lieu of flowers, a memorial donation may be made to the Friends of Foxborough Library, 10 Bird St., Foxborough, MA 02035.