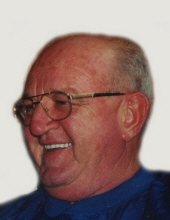 Obituary for Edward C. Gallagher
Edward C. Gallagher, age 79, passed away Thursday, August 8, 2019 at St. Elizabeth's Medical Center in Boston. He was the son of the late Willard and Frances (Flaherty) Gallagher.

Ed was born in Hull on July 10, 1940 and was a graduate of Boston English High School, Class of 1958. He proudly served his country in the US Army. He was employed as the Director of Maintenance for the Boston Housing Authority.

Devoted father of Susan Timmons, Janet Perella, John Hibbard, Roy Hibbard, Michael Gallagher, Barbara Gallagher, Nancy McManus and the late Leo Hibbard, Paul Hibbard and Joseph Gallagher. Loving grandfather of many grandchildren and great grandchildren. Brother of Bob Gallagher and the late Frank, Patricia and Willard Gallagher. Long-time companion of Ann Dooley. He was preceded in death by his wife Ann (Egan) Gallagher.

Relatives and friends are kindly invited to attend a Funeral Mass on Friday, August 16, 2019 at 10 AM at St. Mary's Church, 58 Carpenter Street, Foxborough. Interment to follow at Mt. Benedict's Cemetery, W. Roxbury. To send an on line condolence please visit the funeral home web site at www.robertsandsonsfuneralhome.com.

In lieu of flowers, donations in Ed's memory may be made to the American Diabetes Association, 2451 Crystal Drive, Suite 900, Arlington, VA 22202 or diabetes.org.